Does Your Self Awareness
Match Your Perception?
By Carl Bozeman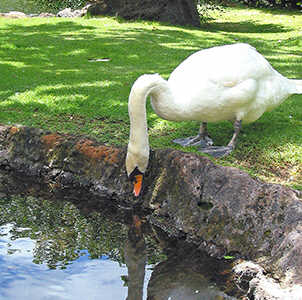 Our self awareness is the result of what we have been conditioned to perceive or not perceive.


Not a single one of us is without the sensory equipment to comprehend all things. We all possess intuition which, contrary to popular belief, is not a gift.

Our perception of all the events of life we experience is the result of our conditioned consciousness.


In other words, our reality is largely the result of what we have been taught it is. This reality becomes the basis of our identity and for most of us, identity is the egoic mind or that part of cognition or mindfulness that filters out every other part of knowing that we experience in life. Thus, ego must identify with only those things it has been trained to know for sure. Most things ego identifies with has been taught through the five senses of sight, sound, touch, taste and smell. It bases all knowledge on these senses.
---
We all know there are other dimensions of reality we cannot perceive through normal sensing. We freely use words such as soul or "spirituality" to describe other aspects of the human individual. But it is rare to explore what those aspects of us are or what it is those aspects perceive. We intuitively know that there is something great and profound about ourselves but almost never come to know what or why it is.
Most of us have experienced what might be called inspiration when we have been overwhelmed with insight that leaves us exhilarated and uplifted in a way no words can describe. What is it that sweeps over us in such a profound, mysterious and wonderful way?

---
Inner sight or clairvoyance is perceiving reality without the filters of egoic mind. It is the awareness of honesty.
Scientifically, we know that our bodies are being bombarded with millions and millions of bits of information every second of our lives, and yet consciously we are only able to comprehend thirty or forty of those bits of information per second. What filters out the rest of the information we don't seem to be aware of?
The expansion of self awareness happens by quieting the filter of the mind and the ego. It is the way to greater knowing, wider perception and enlightenment!

---
What are Your Thoughts on Self Awareness?
Where is your perception in relation to your self awareness?

Tell us your thoughts!
What Other Visitors Have Said
Click below to see contributions from other visitors to this page...

---
Return to Spiritual Intuition Home from Self Awareness