My Affirmations
By Carl Bozeman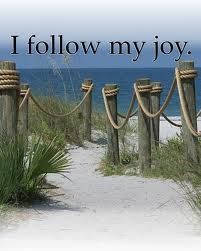 I would like to share with you the affirmations I use on a regular basis that feed the human and spiritual sides of my existence on earth.
I have two distinct sets that I will share, but first I would like to explain the basis of the two.
It is often said that we are "spiritual beings having a human experience". In essence, we are two identities rolled up into a human package.
The human is one of the identities and it includes the conscious and sub-conscious mind, the senses, emotions, ego and those things we attribute to our human form. The other identity is the spirit or God who has always existed and will always exist, but in a form that is not human.
Both have awareness, but our human form has very strong senses and often overwhelms the awareness of the spiritual form.
I believe it's important that we address both sides, both identities - the human and the spirit.
---
Affirmations for Life
The first set addresses the human side of our awareness.
These remind us of our place in a human existence that is fleeting but necessary.
The shaman Don Juan often spoke of controlling our folly. What he meant by this is that while we are far greater than anything our human experience can discover, we still live a human existence where most do not believe or accept this otherness that we are.
They challenge us to be in the world of other humans knowing that we are so much more.
To receive a free copy of these Affirmations for Life, along with a free copy of my Affirmations for Spirit, please sign up for my e-zine:
---
Affirmations for Spirit
The second set is designed to speak to the God within, that spiritual part of us that, for the most part, submits to the human.
These will awaken us to the awareness that part of us is so much greater than what the human allows.
We need to acknowledge this and speak freely to it.
Like the first set, these make reference to what the shaman Don Juan calls the man/woman of knowledge. The man/woman of knowledge is God, your inner self that is divine and wondrous, the "I Am" within.
To receive a free copy of each of these affirmations - Affirmations for Life and Affirmations for Spirit, please sign up for my e-zine:
---
Feel free to use these affirmations or modify them as you choose. Their intent is to help us know that we are gods who have taken on human form.
We live as humans, but we are gods. The two can discover each other and live an abundant life that is full of wonder and awe far greater than anything we currently know!
---
Return to Spiritual Journey from Affirmations 

Return to Spiritual Intuition Home Page