Hello from Carl!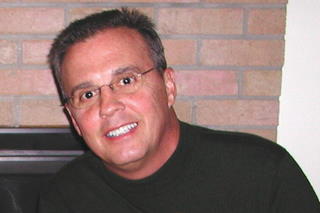 Hi everyone!
It's been much too long since I've published a newsletter for which I apologize and I will try to make it up to you by sharing a gift that I will explain below. First I want to share with you that on October 10th, 2013 I will be the featured Inspirational Luminary on InspireMeToday, sharing my thoughts with the world. InspireMeToday is a FREE website that is full of inspirational and uplifting words from luminaries from every walk of life including Sir Richard Branson, Guy Laliberte, Seth Godin, Neale Donald Walsch, Marci Shimoff, or one of hundreds more (including me).
Seriously, I start every morning reading these insightful words and you can sign up to receive this 3 minute pick-me-up each day by email, by RSS feed or in an iPhone app. You can even subscribe to it on Google Currents!
Please visit the site on October 10th, 2013 and help me inspire the world. I'll send out a reminder on the 10th so you don't miss it. InspireMeToday shares my content with people from every walk of life and in every corner of the world. It really is one of the great gifts from the world of the internet. I hope you'll check it out and please leave a comment and share it with your friends.
Now for my special gift to you. Starting next week I am going to send each of you a chapter from my latest book, "On Human Being – Loving & Living Without Purpose." I will send out an additional chapter from the book each week for twelve weeks (Introduction and eleven chapters). The chapters will come to you in a PDF attachment (Download the Adobe Reader here: Adobe for Windows and Adobe for Mac).
I hope you will enjoy the free book and please tell your friends about the book and my website, e.g., Spiritual Intuition. I would also love to hear your comments as you read the chapters and participate with you in any discussions you wish to share. We can post these to the website so all can participate or at least benefit from the discussions.
Thank you so much for all your support. I know you're going to love InspireMeToday and I hope you all enjoy my special gift to you of my latest book. Each of YOU literally do inspire me and the world, as well.
With my love and blessings,
Carl

---